Portfolio

Visual AIDS Artist+ Registry and Archive Project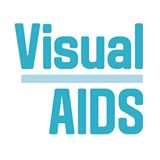 Opportunity Description
International Deadline: Ongoing – The Artist+ Registry and Archive Project is the largest database and registry of works by visual artists with HIV/AIDS.
The Archive Project was founded in 1994 as a slide and research library to preserve the work of artists with HIV/AIDS. The online Artist+ Registry was launched in November 2012 and features digitized versions of many of the original slides held in the Archive Project as well as new work added directly by Artist Members. The online database offers a greater forum for artists living with HIV to expose their work to a worldwide audience, while preserving a legacy for artists lost to AIDS.
The registry is a public resource to educate and inspires contemporary art exhibitions, public programs, publications, and research by curators, art historians, activists, and students.
APPLY ONLINE – No Fee
Membership is free and open to all professional visual artists living with HIV/AIDS and the estates of artists who have died from AIDS.
---
About:
Visual AIDS is the only contemporary arts organization fully committed to HIV prevention and AIDS awareness through producing and presenting visual art projects, while assisting artists living with HIV/AIDS. We are committed to preserving and honoring the work of artists with HIV/AIDS and the artistic contributions of the AIDS movement. We embrace diversity and difference in our staff, leadership, artists and audiences.
VISUAL AIDS
526 W. 26th St. # 510
New York, NY 10001
t: 212.627.9855
Apply for this Opportunity