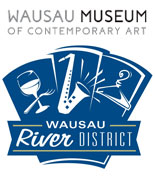 Opportunity Description
U.S. National Deadline: July 1, 2023 – EXHIBITOUR is a special show that's been running annually for years organized by the Wausau River District. Merchants become art galleries for an evening hosting artist's works from across the US while hundreds of people stroll through the downtown shops to view.
There is no theme, style or medium restrictions. Everything and anything is welcome. People attending are provided a ballot for the People's Choice Award which is announced at the end of the evening at the WMOCA along with the Juror's Awards. It's a fun and beautiful night of art, wine, food, music, and community engagement.
After the opening reception all works will be on exhibit at the Wausau Museum of Contemporary Art.
ELIGIBILITY
You must be at least 18 and reside in the United States to enter. Work must have been completed within the past two years. Open theme, style or medium. Everything and anything is welcome.
JURY & AWARDS
This year's EXHIBITOUR 2023 will be judged by David Anthony Hummer, Executive Director WMOCA.
Cash Awards for Best of Show, 2nd & 3rd Places.
APPLY ONLINE
Visit us online for more information and easy online Application.
SALES
If your work is for sale and should sell from the time this work is entered into this agreement to the end of this exhibit, then the Wausau Museum of Contemporary Art will retain a 40% commission fee from said sale.
DATES
Jul. 1 DEADLINE to ENTER at Midnight CST.
Jul. 8 Notification of Acceptance, (On or before)
Aug. 4 All accepted works must arrive on or before this date!
Aug. 12 Exhibition opens downtown and at the WMOCA from 5-8pm. Free and Open to the Public
Oct. 28 Exhibition Closes
---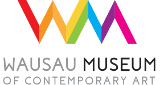 About: The Wausau Museum of Contemporary Art will inspire generations of north central Wisconsin residents and visitors from throughout the nation to understand and appreciate the art of our time.
We are located in the historic Wausau Club at 309 McClellan Street in the very heart of Wausau's vibrant downtown, featuring works by internationally established artists from coast to coast. Our goal is to unleash our region's creative energy and to engage a broad and diverse audience in conversation about how art connects us, allowing us to grow and thrive as a community.
Wausau Museum of Contemporary Art
309 McClellan Street
Wausau, WI 54403

About: Wausau River District is the hub of activity for central Wisconsin. With easy access to northern Wisconsin's natural amenities and a thriving business community, downtown Wausau is the heart of both a growing local economy and regional tourism destination. A sustained focus on high-quality design has created a unique and compelling sense of place, supporting a wide variety of locally-owned shops and restaurants, complemented by a well-rounded program of events and activities for all seasons. Over its 15-year history, WRD has embraced opportunities to partner with a wide variety of local civic groups and stakeholders to maximize opportunities in the District's 34 block area.
316 Scott St
Wausau, WI 54403
Apply for this Opportunity