Compete

Wausau Museum of Contemporary Art: Salon des Refusés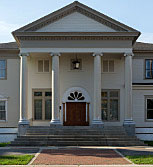 Opportunity Description
U.S. National Deadline: February 26, 2022 – The Wausau Museum of Contemporary Art is now accepting entries for our upcoming  'Salon des Refusés' juried exhibition. We are excited to have this exhibit to bring artists from coast to coast to the heart of America.
Artists may enter only one work of art that MUST have been entered in a juried exhibit or competition, (within the last two years), and been rejected!
The show will be displayed "Salon-Style". In other words, hundreds of works will hang from floor to ceiling! This will allow us to accept nearly all works entered. Our goal is to accept everything entered, however, the museum will reserve the right to reject works for whatever reason, i.e., pornographic, etc.
Accepted works will be on exhibit at the Wausau Museum of Contemporary Art from April 1 – July 2, 2022.
ELIGIBILITY
This competition is open to all artists 18 years of age and older residing in the US. We want to see everything in any medium, sculpture included! Work entered may not exceed 36″ in any direction, with the exception of sculptures not requiring wall space.
JURY
This exhibit will be judged by the Wausau Museum of Contemporary Art's Executive Director, David Hummer.
AWARDS
Cash Prizes for Best of Show, 2nd, and 3rd Place, with at least 3 Honorable Mentions.
APPLY ONLINE
Visit us online for more information and easy online Application.
Read about the origin of "Salon des Refusés", which refers to an exhibition of rejected art first held in 1863 Paris. Why is the Salon des Refusés so important?
---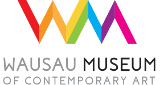 About: The Wausau Museum of Contemporary Art will inspire generations of north central Wisconsin residents and visitors from throughout the nation to understand and appreciate the art of our time.
We are located in the historic Wausau Club at 309 McClellan Street in the very heart of Wausau's vibrant downtown, featuring works by internationally established artists from coast to coast. Our goal is to unleash our region's creative energy and to engage a broad and diverse audience in conversation about how art connects us, allowing us to grow and thrive as a community.
Wausau Museum of Contemporary Art
309 McClellan Street
Wausau, WI 54403
Apply for this Opportunity