Compete

National Exhibitour 2022, Juried by Alyssa Monks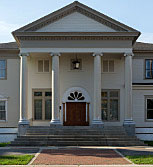 Opportunity Description
U.S. National Deadline: July 1, 2022 – Exhibitour has been an annual exhibition in Wausau, Wisconsin since 2012. It's a special event where participating merchants in the downtown area transform themselves into an art gallery for public viewing. In 2019, Exhibitour won a State Main Street Award.
This year's event is even more special as the Wausau Museum of Contemporary Art, (WMOCA) has teamed up with Wausau River District Merchant's Association, and D Anthony Gallery to organize the exhibit on a national level. This year, instead of being a one night show, the exhibit will continue from August 17th through October 29th at the D Anthony Gallery, 416 3rd Street, owned and operated by the WMOCA's Executive Director, David Hummer.
Like previous years, each participating merchant will become a gallery for the evening hosting incredible works created by artists nationwide. Visitors can register for the event in advance or that day and are invited to tour beautiful downtown Wausau, celebrating with art, wine, and food and cast their vote for the People's Choice Award. Then all artworks will be displayed at the D Anthony Gallery.
ELIGIBILITY
This juried exhibition is open to all artists 18 years of age and older residing in the US.
JURY & AWARDS
Internationally famed Brooklyn painter Alyssa Monks has agreed to jury this year's competition awarding cash prizes for Best of Show, 2nd & 3rd Places. Alyssa will complete the acceptance of works via digital images submitted, then judge those works in person on the evening of August 13th where she will announce the awards.
PARTICPATION FEE
Artists are encouraged to submit up to 4 works, entry fee of only $50, to the WMOCA by July 1, 2022 to be considered.
APPLY ONLINE
Visit us online for more information and easy online Application.
DATES
July 1, 2022 Deadline to enter at 12:00 a.m. CST
July 9, 2022 Notifications of Acceptance
August 6, 2022 Deadline for all accepted works to arrive at the WMOCA
August 13, 2022 Exhibitour 5-8 p.m. and Reception for Artists 8-9 p.m. Awards Announced
---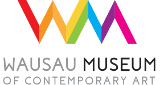 About: The Wausau Museum of Contemporary Art will inspire generations of north central Wisconsin residents and visitors from throughout the nation to understand and appreciate the art of our time.
We are located in the historic Wausau Club at 309 McClellan Street in the very heart of Wausau's vibrant downtown, featuring works by internationally established artists from coast to coast. Our goal is to unleash our region's creative energy and to engage a broad and diverse audience in conversation about how art connects us, allowing us to grow and thrive as a community.
Wausau Museum of Contemporary Art
309 McClellan Street
Wausau, WI 54403

Apply for this Opportunity