This opportunity listing has expired and may no longer be relevant!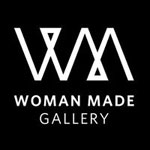 Opportunity Description
International Deadline: May 20;  May 27, 2023 – Woman Made Gallery (WMG) is seeking entries for Tickled Pink: A Collection of Artworks Surrounding Joy, Humor, and Color, a virtual group exhibition open to women and non-binary artists.
Tickled Pink is an exhibition about finding humor amidst uncertainty and being radically optimistic in a world that celebrates pessimism. Tickled Pink celebrates colorful artworks that invite viewers to feel contemplative, curious, and cheerful. The expression tickled pink has origins in the 17th-century meaning of "tickle" which means to give pleasure or gratify.
This exhibition at Woman Made Gallery invites artists to glorify things that provide pleasure and embrace moments of hilarity. What makes you laugh so hard that you cry? How do you celebrate small moments? What's your favorite color? What makes you feel like a kid again?
On Display July 1 – 31, 2023.
JUROR
Veronica Clements is a Chicago area artist, curator and educator. She earned her Bachelor of Fine Arts with a focus in painting and art history from the University of Illinois at Urbana-Champaign and is currently pursuing her MS in Leadership for Creative Enterprises with a minor in Entrepreneurship at Northwestern University. Her paintings are curiosity cabinets of pop culture and girlhood, and they focus on brevity of life as a symbol of childhood. She doesn't want to warn anyone against earthly pleasures in exchange for piety, but she sees it more as a true reflection of what it means to be an artist. The trivial pursuits of man become the plight of the artist as they strive to make a name for themselves
ELIGIBILITY
Woman Made Gallery is a space for women and non-binary artists, including trans women and femme/feminine-identifying genderqueer artists. This exhibit is open to artists from the local, national, and international communities.
ENTRY FEE
The entry fee for Tickled Pink is $20. The entry fee will then increase to $25 per submission for the extended deadline.
WMG offers fee waivers to those who request the need. WMG offers up to 30 fee waivers per exhibition.
Notification: June 2, 2023
SALES
Accepted work may be listed for sale, though it is not required. WMG will retain a 30% commission only on works sold through WMG's website. Shipping arrangements are the responsibility of the artists and any shipping expenses will be added to the sale price of a work
DATES
Virtual Exhibition Dates: July 1 – 31, 2023
First Entry Due Date: May 20, 2023
Extended Due Date (fee increase from $20 to $25): * May 27, 2023
Notification: June 2, 2023
---
About:
Woman Made Gallery is a tax-exempt, not-for-profit organization founded in 1992. Its goal is to cultivate, promote and support the work of female-identified artists by providing exhibition opportunities, professional development, and public programs that invite discussion about what feminism means today. More than 8,000 women artists have exhibited their work since WMG was established. WMG welcomes the participation of people of all gender expressions and orientations as artists and program participants, members and supporters.
Woman Made Gallery
2150 S Canalport #4A-3
Chicago, IL 60608
t: (312)-738-0400
Apply for this Opportunity